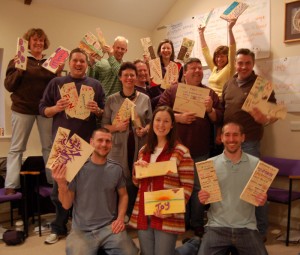 As human beings we often find ourselves being negative. It's normally pretty easy for most of us to find things to complain about. Have you found yourself in a cycle of negativity? NLP can help you realise your goals of becoming a more positive person.
NLP, or Neuro-Linguistic Programming, helps individuals become more positive in the following ways…
1) Gain insight into yourself.  This helps you understand why you do what you do.
2) Learn powerful techniques for breaking bad habits. This allows you face life more positively and productively.
3) Specific techniques geared toward positive thinking. Techniques like association and anchoring can help you turn negativity into positive thinking easily.
Positive thinking may be the key to your success. If you find yourself in a negativity rut, consider learning more about NLP and its powerful techniques for cultivating positive thinking in your life.
For more information on how learning NLP can dramatically improve your life, professional pursuits, and relationships, read our groundbreaking FREE ebook, "Resourceful Living: How NLP Can Improve Your Seven Life Streams" .
The following two tabs change content below.
Roger Terry is one of the world's leading experts on applying NLP to drive excellence both professionally and personally. Roger leads seminars and consults with companies all over the world, including in the UK, USA, Europe and Middle East. He is the author of several books, including The Hidden Art of Interviewing, NLP and Qualitative Research, NLP for Teachers and The NLP Toolkit.
Latest posts by Roger Terry (see all)