Roger Terry is one of the world's leading NLP Master Trainers applying his expertise to drive excellence, both professionally and personally. His several books, including The Hidden Art of Interviewing, NLP for Teachers, and The NLP Toolkit are internationally-known resources that have helped thousands of people achieve greater satisfaction and success in their personal and professional lives. In particular, NLP for Teachers has now been published in 10 languages. Pick up your own copy of one of Roger's books today and discover why he is such a renowned expert.
Fancy a signed copy?
Click the picture below to order.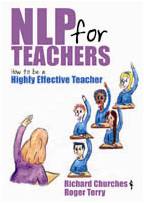 Following extensive use of Neuro-Linguistic Programming (NLP) in the training of teachers on the Fast Track teaching programmes, Richard Churches and Roger Terry provide a new perspective on how NLP tools make a difference to teachers with their new book. If you want to develop excellence in communication skills or wish to learn how to use powerful tools to support personal and professional goals you will find this book highly useful. The book covers a wide range of practical tools that will enhance your interpersonal effectiveness and classroom delivery. Find out how language and your internal processing effects the behaviour of others around you, learn some amazing tools and techniques, learn to communicate in ways you never thought possible both inside and outside the classroom, and take your communication skills to the next level. For everyone working with learners i.e. teachers, subject leaders, phase leaders, senior managers, learning support assistants, Local Authority advisors.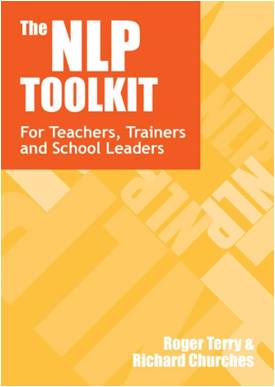 The NLP Toolkit is packed with easy to use tools, activities, and techniques. Organised in an accessible way and grounded in teacher experience and practice, it provides a comprehensive toolkit that uses NLP techniques to improve all aspects of learning and teaching from using a simple spelling strategy to developing leadership skills. NLP is often described as the technology of emotional intelligence, and the NLP Toolkit gives you practical ways to develop you own emotional resilience as well as ways to work with children in the area of emotional and social skills.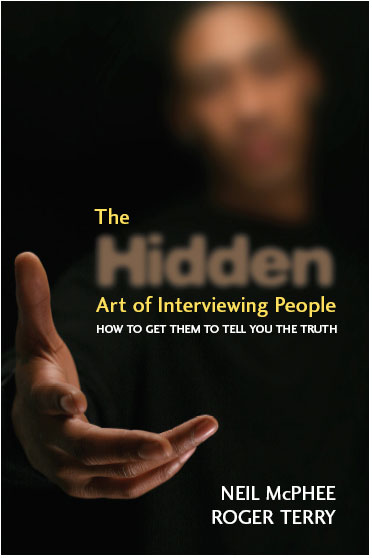 There is growing interest in the use of Neuro Linguistic Programming (NLP) as a Qualitative Market Research technique. NLP is used in psychology to understand how people think and react, and as a tool in self-development, interpersonal skills, and business. Qualitative Market research experts now see that using NLP can help the researchers understand the human brain and, armed with this power, they can find out the truth from interviewees. The Hidden Art of Interviewing People shows how, by using NLP and related techniques in interviews, the market researcher can see beyond the obvious to the truth.
Call us to order this book 01243 792122
[/fusion_builder_column][/fusion_builder_row][/fusion_builder_container]