Change your life! Would you like to:
Have a better understanding of why you do what you do?

Get the outcomes you want in life?

Have the tools to help you set and achieve goals?

Work smarter and more effectively?

Stop reacting to things, and take control of your life?
NLP gives you a range of tools to do just that. Our NLP Diploma course is packed with tips, tools and techniques that work to create subtle yet effective changes to the way that you communicate both with yourself and the outside world.
The important thing is to activate the knowledge and insight gained.  The course will incorporate exercises for each part of the process, and participants will be encouraged to discuss and generate ideas with action plans to take the new skills back into their family and working environment. You will learn the fundamentals of NLP in class and small group practice sessions for use in personal growth, business development, coaching, and life.
2021 Spring Dates Coming soon
See below for programme details.
Call 01243 792122 to book
Follow this link to set up a chat with Roger about the NLP Diploma can do for you Set up my chat now
NLP Diploma Course Content
The Three Legs of NLP
•Set a well-formed outcome
•Have the skills to know when you are achieving your outcome
•Have the flexibility to change your behaviour until you get there
Motivational Secrets
•Values and how to draw them out
•How our minds choose what to pay attention to (attention filters)
•How to motivate with values and attention filters
•Submodalities: the inner coding of our experiences
Key Communication Concepts
•The Communication Model
•Present to Desired State Model
•How our senses affect our communication
Influential language
•The Language of Suggestion
•Words that create mindsets
•Patterns of persuasion that work
Effective Communication Techniques
•Dynamic Body Language (Build Rapport)
•Reading the signs (observation Skills)
•What the eyes can tell you
Kinaesthetic Anchoring
•Access positive states (e.g. confidence, happiness, calmness)
•Reproduce them whenever they are needed
Setting Outcomes
•How the unconscious mind handles goals and outcomes
•Well-formed outcome process
•Getting the first step and integrating outcomes
Post Course Follow-up
• Participants will receive a practical how-to document to supplement their course workbook to remind them of the key methods that are taught in this seminar.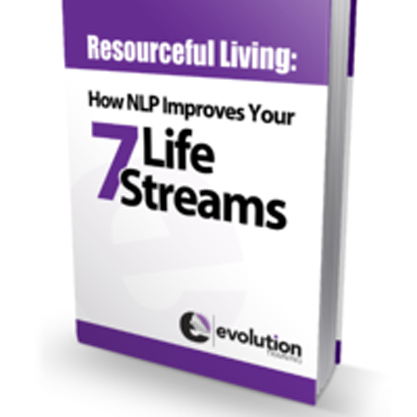 Your Content Goes Here
Receive our free eBook and find out more about how NLP improves your life. Learn how you can quickly reach your dreams across the 7 Life Streams that determine your life direction.
Why do an NLP Diploma?
The NLP Diploma will bring a whole new aspect to your life, increasing confidence, improving relationships, building a pathway to positivity and enriching who you are, what you are and what you do.
How can we do this? It's not the time that is important, it's 20 years of experience in NLP and our ongoing studies in other evolutionary fields that makes the difference for you.
Being a superior communicator at work or home is critical to ensuring that you get the best out of yourself and attain success in all you aspire to be and do.
The NLP Diploma Course has two main themes. The first is advancing your communication abilities so you become a superior communicator, and the second is designed for you to know how to effectively and positively employ NLP tools and techniques in your life. This will mean that you will be at your best whether you are presenting ideas, teaching, running meetings, engaged in business development or sales.
We will teach you how to reliably create and maintain rapport through physiology, language, and internal sorting patterns. How to use NLP to increase your confidence and develop an authentic positive attitude. We will include intervention methods designed to assist you to access resourceful states in challenging situations.
So start your Evolution NOW and see how far you can go and have a great time too.
4 days, what a difference 4 days can make….wow ….
I chose to sign up for the NLP foundation course with some prior knowledge of how useful it can be and with the hope that it would help me develop personally and ultimately also professionally. This grounded in the belief that if I get my way of thinking and communicating to an optimum state it will benefit me in all aspects of my life.
Around 4 years ago, my life was turned upside down and inside out. I walked out on what was an unhappy marriage, left a full time senior management position to dedicate myself to being the best single mum I could be to my newly born premature baby boy.
None of which I regret but all of which I never saw coming!
The NLP foundation course gave me to tools and resources to identify what I wanted from a rewarding career and the steps I need to take to take to get the healthy balance of being the best mum I can be to my little boy and having a rewarding a fulfilling job.
Roger who led the course was inspiring, thought provoking and had me engaged from start to finish. The 4 days flew by and with each day I felt more empowered and more energised…. 3 weeks on this has not faded… I've woven the techniques, theories and ideologies into my every day way of thinking… And as I have done so my self-awareness continues to grow, along the clarity of my thinking and old self limiting beliefs and unhelpful learnt behaviour patterns squashed and already I'm reaping the benefits both at home and at work.
Anna Jones