Being a superior communicator at work or home is critical to ensuring that you get the best out of yourself and attain success in all you aspire to be and do.
The NLP Diploma Certification Course has two main themes. The first is advancing your communication abilities so you become a superior communicator, and the second is designed for you to know how to effectively employ NLP tools and techniques in your life. This will mean that you will be at your best whether you are presenting ideas, teaching, running meetings or engaged in business development or sales.
The NLP Diploma certification course teaches you to reliably create and maintain rapport through physiology, language, and internal sorting patterns. Also includes intervention methods designed to assist you to access resourceful states in challenging situations.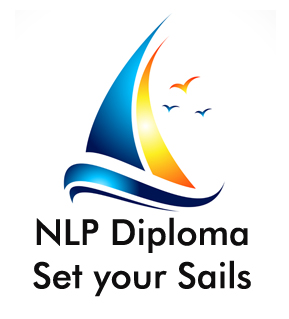 Change your life in just four days! Would you like to:
Have a better understanding of why you do what you do?
Get the outcomes you want in life?
Have the tools to help you set and achieve goals?
Work smarter and more effectively?
Stop reacting to things, and take control of your life?
NLP gives you a range of tools to do just that. Our four-day NLP Diploma Certification course is packed with tips, tools and techniques that work to create subtle and yet effective changes to the way that you communicate both with yourself and the outside world.
The important thing is to activate the knowledge and insight gained.  The course will incorporate exercises for each part of the process, and participants will be encouraged to discuss and generate ideas with action plans to take the new skills back into their family and working environment. You will learn the fundamentals of NLP in class and small group practice sessions for use in personal growth, business development, coaching, and life.
NLP Diploma Course Content
The Three Legs of NLP
•Set a well-formed outcome
•Have the skills to know when you are achieving your outcome
•Have the flexibility to change your behaviour until you get there
Motivational Secrets
•Values and how to draw them out
•How our minds choose what to pay attention to (attention filters)
•How to motivate with values and attention filters
•Submodalities: the inner coding of our experiences
Key Communication Concepts
•The Communication Model
•Present to Desired State Model
•How our senses affect our communication
Influential language
•The Language of Suggestion
•Words that create mindsets
•Patterns of persuasion that work
Effective Communication Techniques
•Dynamic Body Language (Build Rapport)
•Reading the signs (observation Skills)
•What the eyes can tell you
Kinaesthetic Anchoring
•Access positive states (e.g. confidence, happiness, calmness)
•Reproduce them whenever they are needed
Setting Outcomes
•How the unconscious mind handles goals and outcomes
•Well-formed outcome process
•Getting the first step and integrating outcomes
Post Course Follow-up
• Participants will receive a practical how-to document to supplement their course workbook to remind them of the key methods that are taught in this seminar.